Gupta investments is the best investments advisor because :-
Normally it is difficult to get after sale service but his service is extraordinary.
Very informative in feed back.
Investment through him is always profitable.
He keeps very cordial relations with his customers & very humble.
He has efficient and affectionate staff.
In one word most learned and efficient investment advisor.

I want to put it on record my deep appreciation of relationship with Gupta Investments for over 30years. I recall you started of f as a small time entrepreneur 2 decades ago but turned into an established financial advisor.
Read More
Mr. Ramesh Matkar

My acquaintance with Mr Gagan Gupta of GUPTA INVESTMENTS dates back to late 90s. I remain very busy and have little time to monitor my investments. I needed someone who could periodically update me on performance of my investments and also scan, evaluate and shortlist options which could be exercised from time to time to improve returns on investment.
Read More
Mr. Gyan Prakash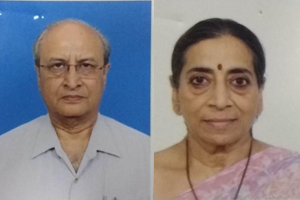 I retired from Air India in 2006 as Dy. General Manager. Professionally, I worked as Flt. Engineer on Boeing 707, 747 and AirBus-300. I was with AIRINDIA for more than 37 years. I was the President of Indian Flight Engineers' Association.
Read More
Mr. Mahendra C Patel

Rakhi Gagan Gupta, a Certified Financial Consultant, has been associated with HDFC Life since 2001.
Read More
Mr. Amitabh Chaudhry